Brochures, handouts, and other educational downloads are free for non-commercial use.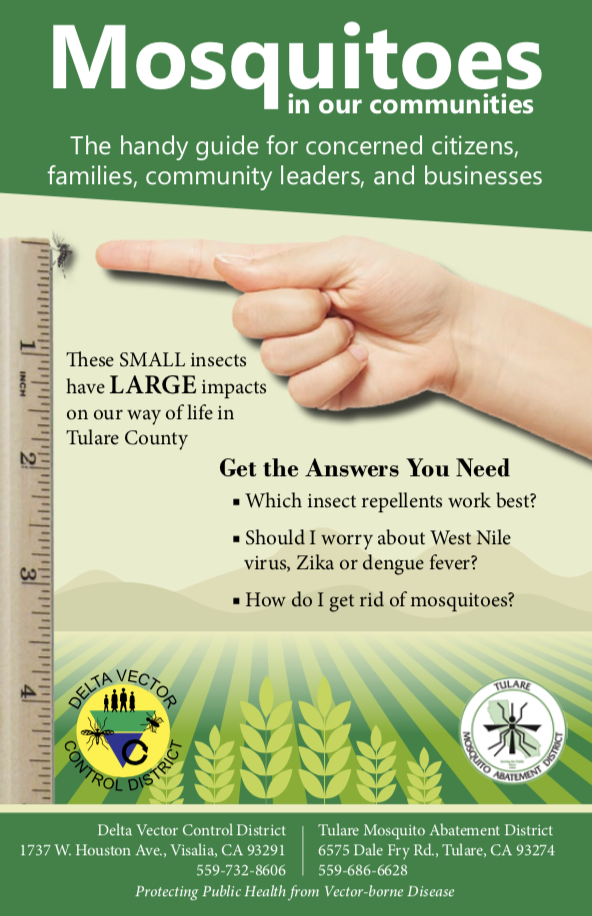 Mosquitos in Our Communities
Weekly Mosquito Source Checklist
Your Guide to Insect Repellents
Insect Repellent & Pregnancy Guide
A Parent's Guide to Insect Repellents
West Nile Virus: What You Need to Know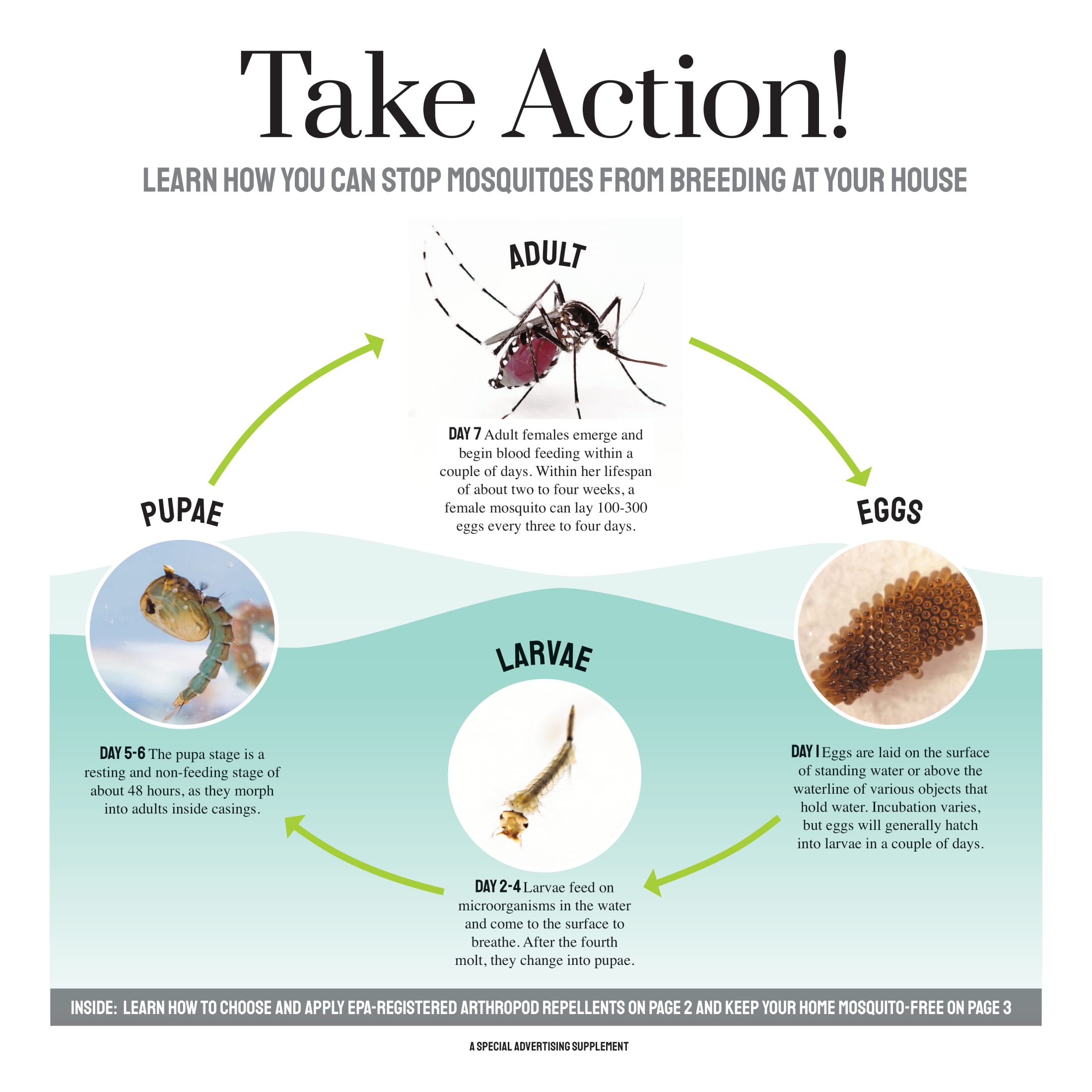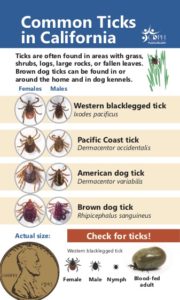 Common Ticks in California ID Card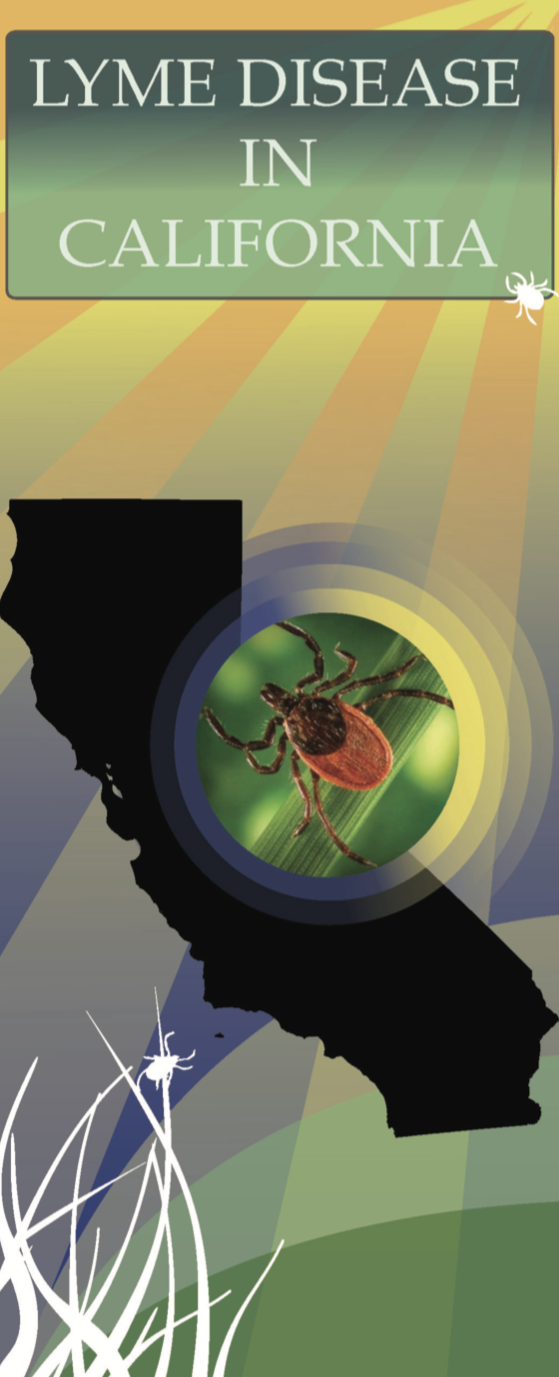 Lyme Disease in California
360° Yard Inspection for Mosquito Sources
Service Request?

Get in Touch.
1737 West Houston Ave
Visalia, CA. 93291
Ph. 559-732-8606
TF. 877-732-8606
Fax. 559-732-7441
Monday–Friday,
7:30 AM to 4:00 PM (excluding holidays)